Mediterranean Escapes: Mild Weather and Fewer Crowds in Nice and Marseille
Mediterranean Espaces : Mild Weather and Fewer Crowds in Nice and Marseille – Mediterranean escapes are always enchanting. Especially in Nice and Marseille. These cities shine brightest in September. Why? Mild weather and fewer tourists. Let's embark on this journey together.
Firstly, you need to download the SkipTax app on your smartphone. Once you have installed it, you can register and create an account for free. Then, you just need to do your shopping and send us your invoices in the name of SkipTax ! Don't wait any longer to enjoy your trip to France !
Nice : The Jewel of the French Riviera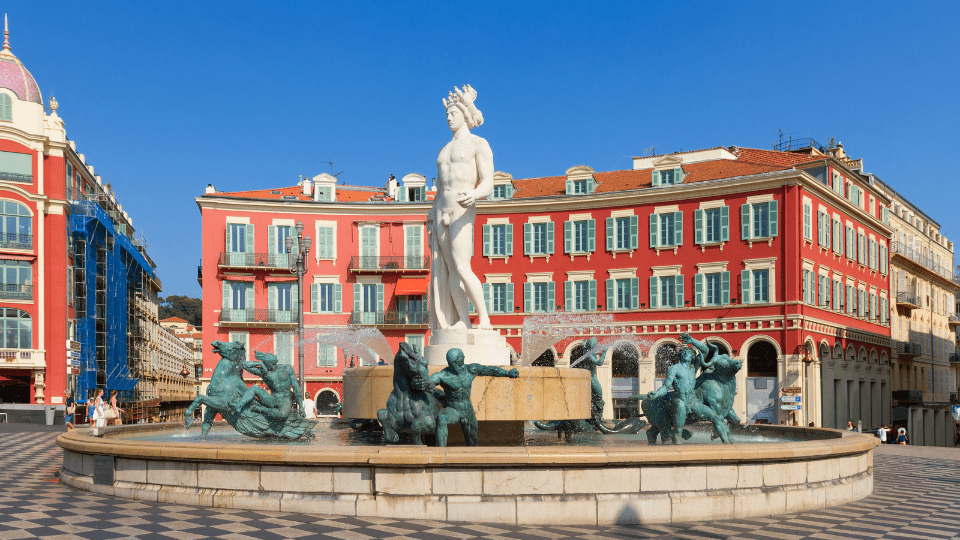 Nice, often dubbed the 'Queen of the Riviera', beckons with its azure waters and elegant boulevards. As September rolls in, the frenetic pace of summer tourists slows. The Promenade des Anglais, once bustling, becomes a tranquil haven. The sun casts a golden hue, making every moment picture-perfect.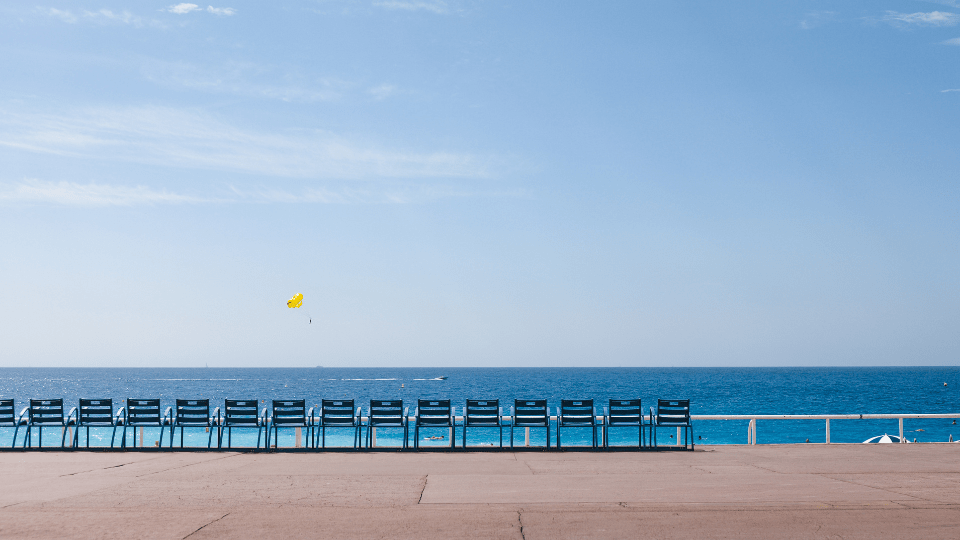 A leisurely walk along this iconic stretch is pure bliss. On one side, the endless Mediterranean stretches out, its waves whispering tales of old. On the other, grand Belle Époque buildings stand as testaments to Nice's rich history. Without the summer throngs, every step feels more personal, more intimate.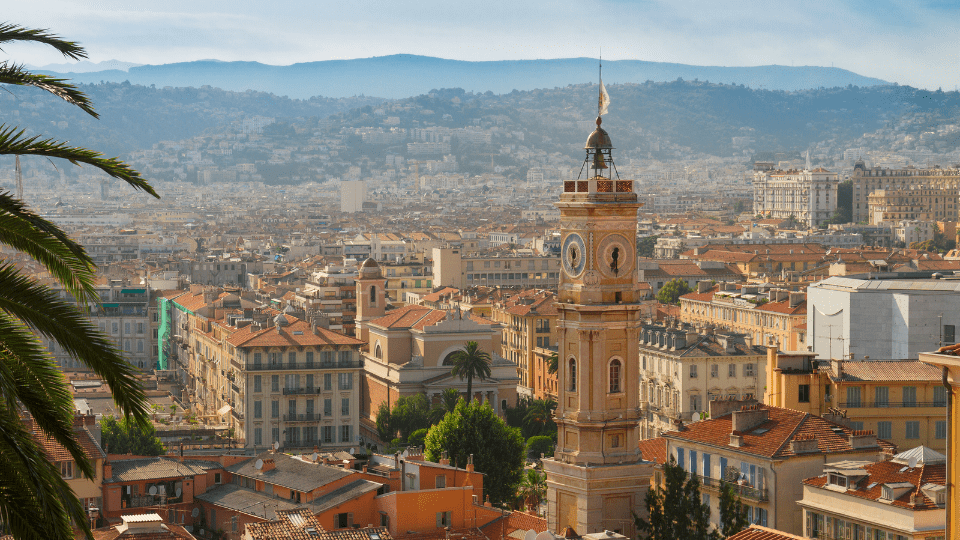 Venture next into Nice's Old Town, or "Vieux Nice". Here, time seems to stand still. Narrow cobblestone alleys twist and turn, leading to vibrant markets and quaint squares. Local eateries beckon with the aroma of socca, Nice's beloved chickpea pancake. Each bite, crispy and flavorful, is a taste of tradition.
Castle Hill: A Panoramic Paradise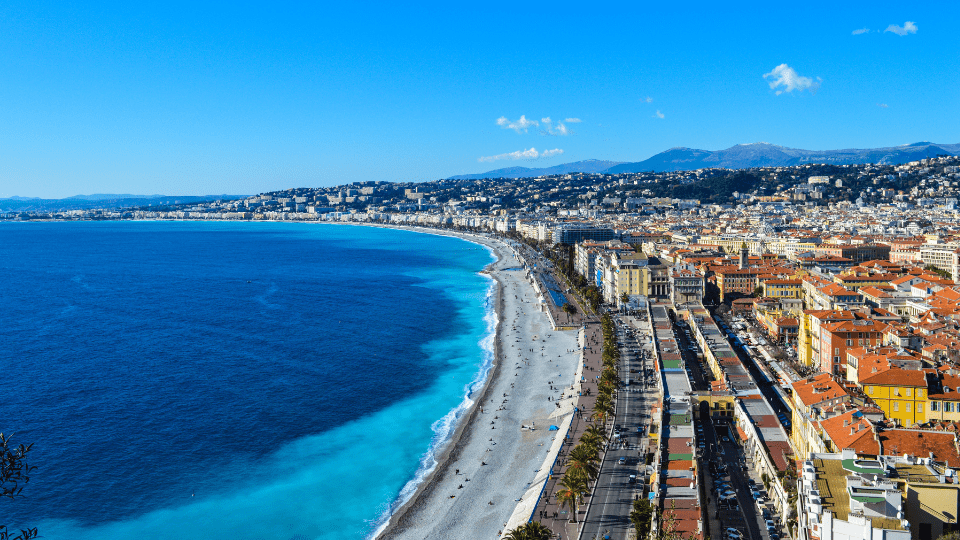 No visit to Nice is complete without ascending Castle Hill. While the castle itself no longer stands, the panoramic views are royal in their own right. The city sprawls below, framed by the shimmering sea and majestic Alps. In September's soft light, the vista feels like a dream.
Marseille: France's Oldest City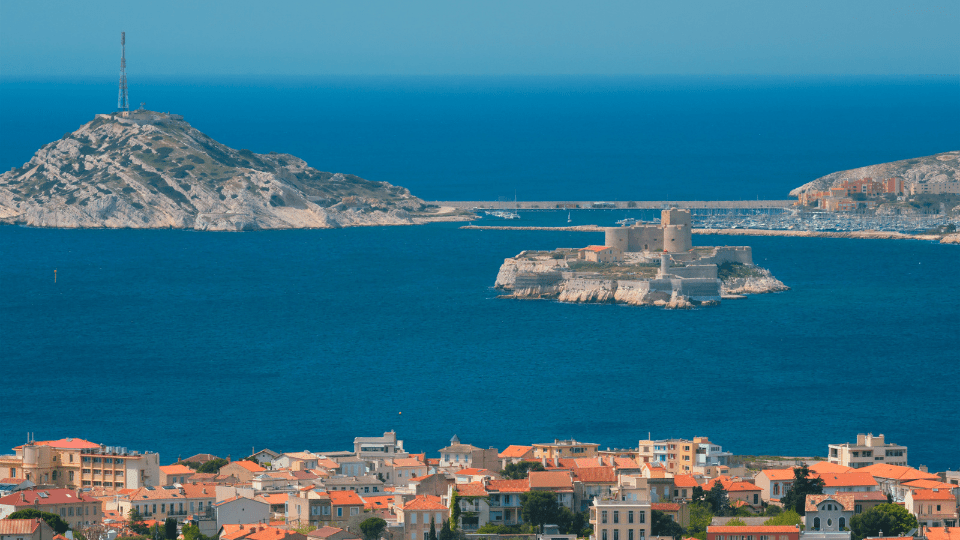 Our journey continues to Marseille, a city steeped in millennia of history. As France's oldest city, its tales are as deep as the surrounding Mediterranean. By September, the city's rhythm is more relaxed, yet its spirit remains undiminished. It's a time of authentic encounters and rich discoveries.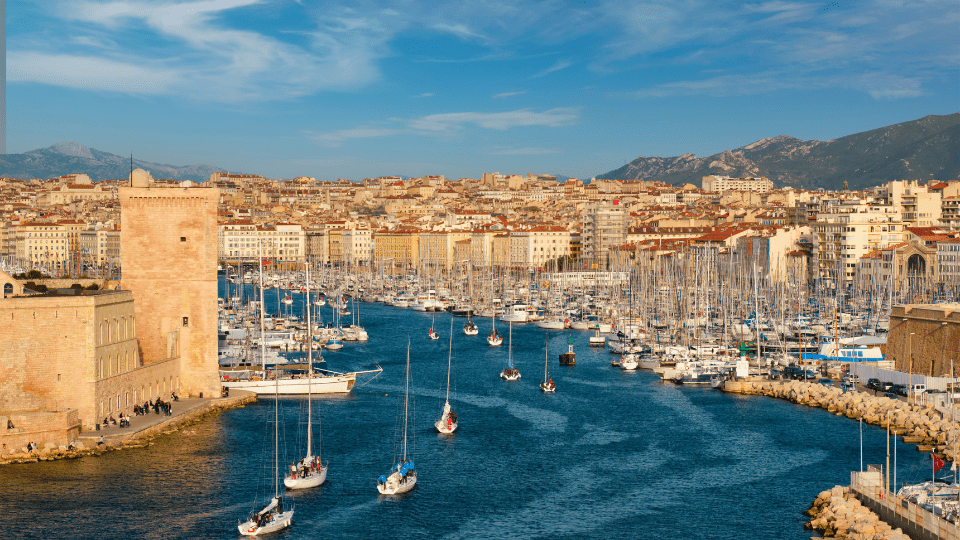 The heart of Marseille lies in its Old Port. Every morning, as dawn breaks, fishermen bring in their fresh catch, continuing a centuries-old tradition. The port, with its gently bobbing boats, exudes an old-world charm. And the air? It's a heady mix of salty sea breezes and distant spices, a reminder of Marseille's trading past.
Le Panier: A Historic Dive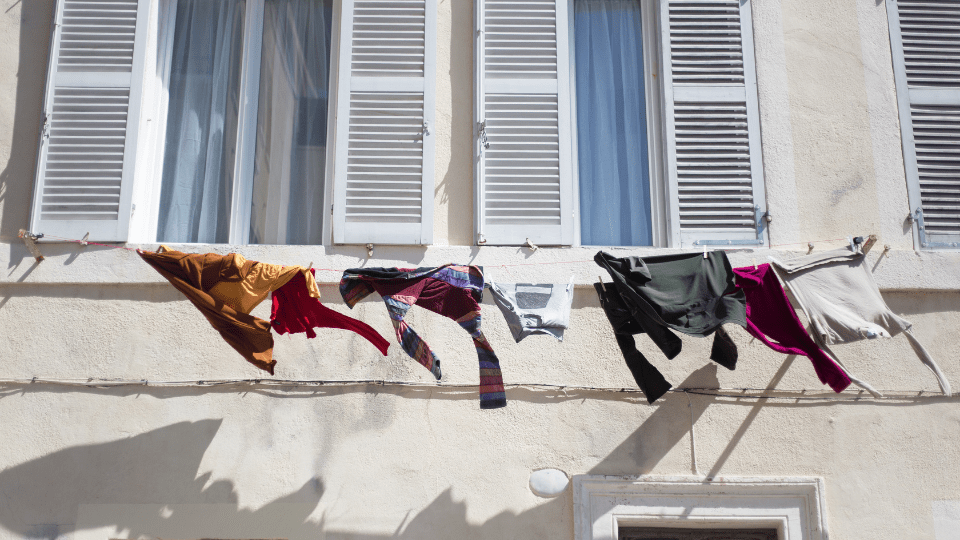 Just a stone's throw from the port is Le Panier. As Marseille's oldest district, its streets resonate with stories. Art studios nestle beside ancient homes. Cafés spill onto sun-drenched squares. Every nook seems to whisper tales of bygone days, inviting visitors to listen.
Notre-Dame de la Garde: A Spiritual Sojourn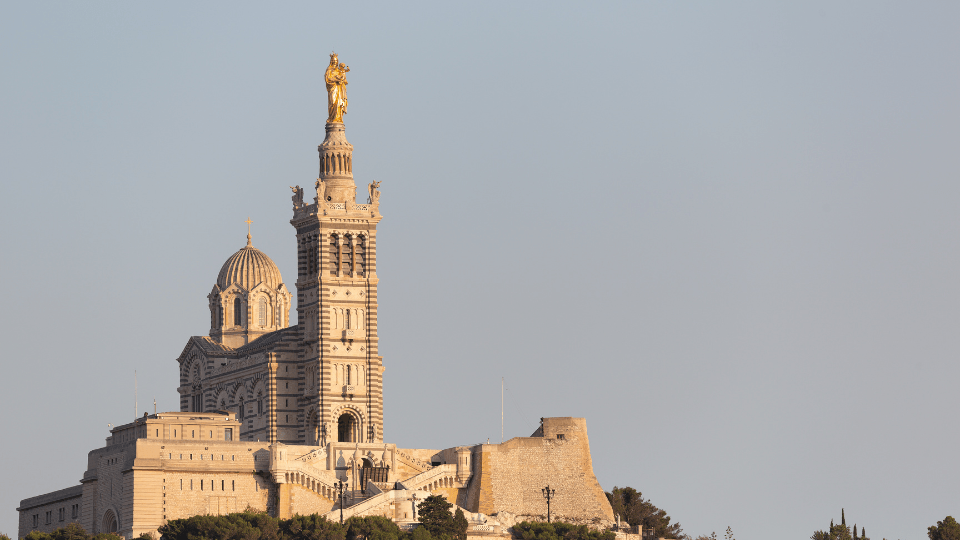 Dominating Marseille's skyline is the Notre-Dame de la Garde basilica. More than just a place of worship, it's the soul of the city. Locals lovingly call it "La Bonne Mère" or "The Good Mother". From its lofty perch, the basilica watches over Marseille. And the views? They encompass the city's tapestry, the vast sea, and distant islands.
Calanques National Park: Nature's Masterpiece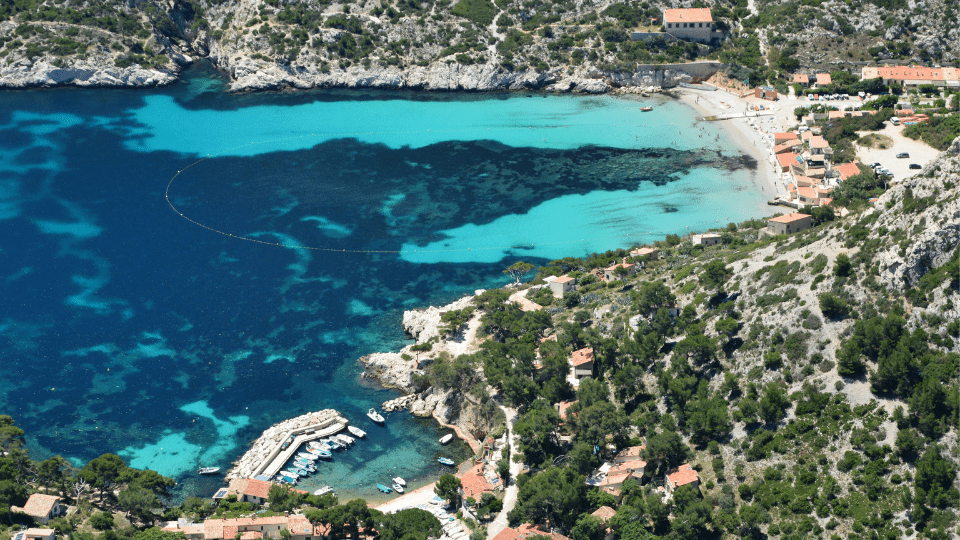 A short journey from Marseille's heart lies the Calanques National Park. This rugged landscape of turquoise coves, towering limestone cliffs, and fragrant pine forests is nature's masterpiece. September's mild weather makes it an ideal time for hiking. Each trail unveils a new, breathtaking vista, a testament to nature's artistry.
Cuisine: A Culinary Delight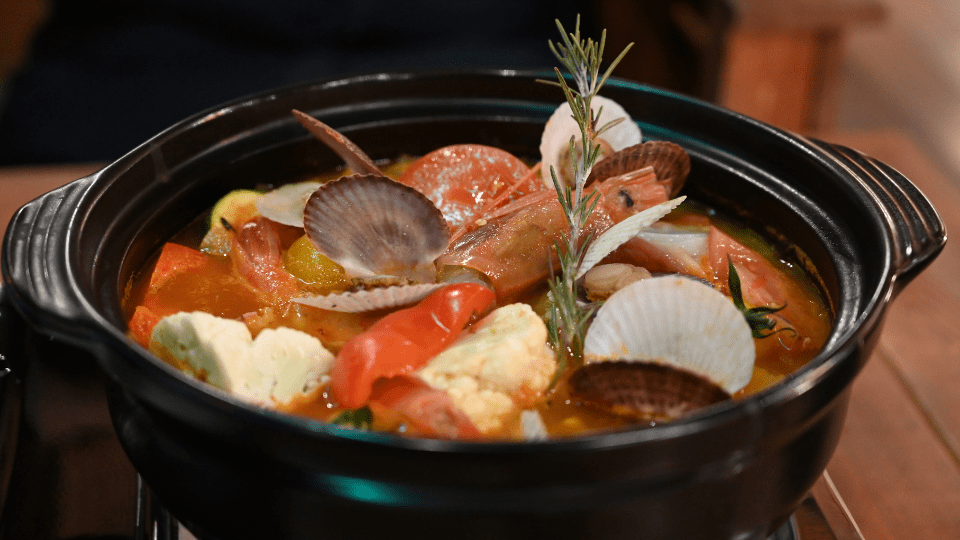 Both Nice and Marseille pride themselves on their culinary heritage. In Nice, the salade niçoise, with its fresh ingredients, embodies the essence of Mediterranean cuisine. Meanwhile, in Marseille, the bouillabaisse, a rich fish stew, sings of the sea. Each dish, crafted with love and tradition, is a gastronomic journey.
September weaves a special magic in Nice and Marseille. The weather, mild and inviting. The crowds, sparse yet the ambiance, enriched. For those seeking a true Mediterranean experience, this is the moment. Dive in, and let these cities cast their spell.